6 Things to Know About Hampton Roads Before Moving Here
Posted by Christina Barnhart on Wednesday, August 12, 2020 at 10:52 AM
By Christina Barnhart / August 12, 2020
Comment

So you've been assigned to the Hampton Roads area. You're probably doing a little bit of research, finding out what's there, how to get started, and where to move. But let's start at the beginning… What is Hampton Roads?
Hampton Roads is actually named after the Earl of Southhampton, which colonized the Virginia area between 1607 and 1624, not that that's really going to make any difference now, but that's how it got started. Today, it's a cultural region. Its boundaries are not necessarily fixed by any county or city and include Chesapeake, Norfolk, Portsmouth, Suffolk, Virginia Beach, Hampton, Newport News, and Western Hampton Roads and home to over 1.8 million people. It covers the middle of the eastern seaboard where the James, Nansemond, and Elizabeth Rivers pour into the mouth of the Chesapeake Bay to the Atlantic Ocean. It's actually the 33rd largest metro area in the US and six of the 10 largest populated areas in the US are located within 750 miles of Hampton Roads. Because of this, it's a great centrally located hub, not only for the military, but for anyone. So which do you know before moving here?
As someone that's lived here for years and been a part of the military family, I have the inside scoop on what it's really like to live in the Hampton Roads area. Well, it's a pretty unique area, there are pros and cons to just about any place in the US. Let's touch on a few before you move here.
Most of the people that live here are transplants from other areas.
Because the area is such a hub for military personnel of all types, most of the people that live here were never actually born here. Most people transplant from out-of-state and even out of the country and continue to relocate throughout the year. So, while you may talk to people that live here and know a little bit about the area, chances are you will likely run into natives.
There are 16 military bases in Hampton Roads.
You're probably relocating here because you are part of a branch of the military in some form or fashion. With over 16 bases surrounding the area, you can see why there are hardly any locals. There are seven Navy stations and shipyards, three Army forts, the Langley Air Force Base, the US Marine Corps forces, five US Coast Guard stations, and for DOD stations including the NASA Langley Research Center, Joint Forces Staff College, Defense Link, and Joint War Fighting Center. You're probably going to join one of these 16 military bases around the area and it will matter where you live depending on which base or station you are assigned to.
Traffic can be a bear.
Something a lot of people don't realize until they move here is the driving culture, it can be frustrating depending on where you're coming from in the country. We have many underwater tunnels traveling from place to place and if there's an accident in one of them, it could be blocked for hours. This is why it's important to have alternate routes available. Try not to get stuck in one route. One of the first things to do when you move here is try to get to your base or station or any place that you're traveling to on a regular basis from a variety of different routes. This will give you some alternative options if one of your primary routes are blocked.
Registering kids in school.
If you're relocating with children like a lot of military families, it's important to research the right school system. The school districts in the Hampton Roads area serves over 30 facilities and over 20,000 students. Many cities and towns have their own districts so it's important to look into the specifc schools and district depending on where you want to live. There are private and parochial schools as well such as the Hampton Christian School, Calvary Classical School, and the Gloria Dei Lutheran School. There are also several secondary schools in the area such as Christopher Newport University, Old Dominion University, and Norfolk State University.
The cost of living is relatively low. It's about 3% below the national average with a median home price at about $180,000 and a one-bedroom apartment at about $800 a month. However, goods and services tend to be about 6% higher than the national averages and utilities are 9% above the average. But groceries and healthcare are below so it really kind of evens out.
Things to do in Hampton Roads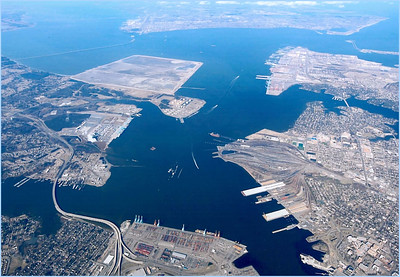 Because this area is steeped in rich history dating back to the early 1600s, there's an abundance of architectural history and landmarks to explore. If you're looking for something to do fun with the kids, the Hampton History Museum features photographs and exhibits from the city's past and its significance in America's evolution.
Buckroe Beach is a beautiful stretch of sand with fishing piers, playgrounds, and a great place to beachcomber or simply spend the afternoon. Board the Ms. Hampton Cruise ship and take a guided tour of Hampton Harbor and Chesapeake Bay.
The areas Park system rivals just about any other system in America. If you love being outside, you'll love the parks in Hampton Roads. Newport News Park is one of the largest in the nation and home to festivals, celebrations, concerts, movies, and much more.
Virginia Beach is also a beautiful beachfront and large tourist area perfect for sandy shores, fantastic shopping, and fabulous restaurants and cafés. But, we only enjoy the beach about three or four months out of the year because it can get cold pretty quickly.
We have an appreciation for art. From the Chrysler Museum of Art to the Hampton Roads Naval Museum, the History Museum, and the Charles Taylor Art Center, you can explore the areas best museums and really get a cultural history lesson while you're at it.
We have seasons.
This might sound funny but if you're a military family you know that relocating to different places across the country can offer a wide variety of seasons. From where it never gets snow to where it's cold all the time, Hampton Roads really has all four seasons. We have beautiful winters where it snows on the beach to hot summers to enjoy that sandy beach in the surf and the waves. Spring and fall bring some of the most comfortable weather year-round so if you love all four seasons, you can experience that here in Hampton Roads.
Planning a relocation to Hampton Roads? Call me at any time. This is what I love. I love this area, the experience, and can help you navigate some of the unusual things that only locals know. I look forward to talking to you anytime about moving to Hampton Roads.
Images by Ben Schumin | By Copernicus Sentinel-2, ESA - https://scihub.copernicus.eu/dhus/#/home, CC BY-SA 3.0-igo, https://commons.wikimedia.org/w/index.php?curid=88941602 | Missy Schmidt